Main content starts here, tab to start navigating
Our Ethos
No Space Too Large, No Plate Too Small
We believe that food should be made to cultivate the mind and enrich the soul; to incite conversation and to inspire acclaim; to provide joy and celebrate life! With this philosophy in mind, Between The Bread crafts seasonal menus with a focus on locally sourced ingredients to ensure the highest quality and most flavorful food year round.
Sourcing & Sustainability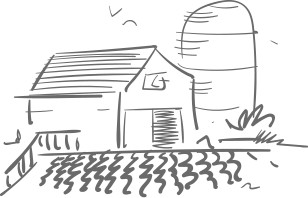 Between the bread continues to redefine seasonal eating by focusing on local and sustainable sourcing practices; minimizing our footprint and providing better quality and better-tasting food for guests. Furthermore, we have eliminated plastic bottles in our stores and promote only biodegradable and compostable materials, limiting recycled materials and promoting up-cycle as much as possible. You can compost your leftovers and waste in our stores, where bags are picked up daily and brought to farms for topsoil creation.
Corporate Responsibility

Between the Bread is excited to partner with No Kid Hungry, Wellness In The Schools, Rescuing Leftover Cuisine, No Bag, Thank You, Best Buddies, and dozens of other organizations that promote a better world. We believe that the only way to grow is in doing good, being fair, and helping whenever and however you can. We are also proud to be a female-founded business and equal-opportunity employer. We hope we can inspire our guests, friends, and even ourselves, to keep doing more to do better.