What's in Season: Peas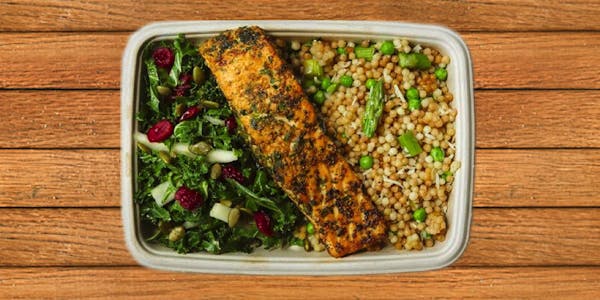 This April, we celebrate green peas, a tasty spring vegetable which is now in the peak of its season. Did we say vegetable? Well, technically, peas are the seed-pod of a flowering fruit. And like seeds, the peas themselves are considered legumes. But no matter how you (or your grocer) classifies them, you're going to find green peas are a terrific addition to our menu.
For such a tiny and tender item, peas actually pack quite a nutritional punch. They're packed with a high concentration of vitamins and minerals (vitamins A, C, K, and Iron), and antioxidants – including a unique assortment of health-protective phytonutrients. One of these, a polyphenol called coumestrol, has been shown in some studies to serve as a protection against stomach cancers.
Stop in and try our couscous with peas and asparagus (pictured), sugar-snap peas with sesame seeds and our peas, radish, cabbage slaw.