What's in Season: Corn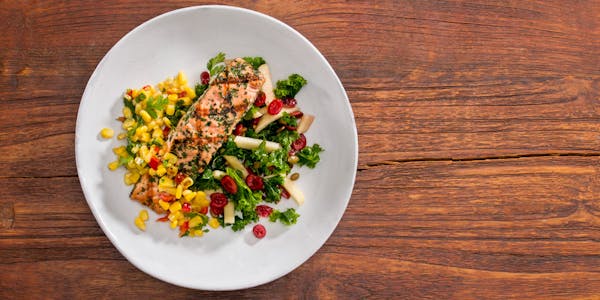 By Between The Bread on Sep 02 2016
The calendar may read September, but there's still time to get in on summer's fresh bounty. In fact, for those of us residing in the Northeast, September is known as sweet corn season.
Corn's golden kernels are so versatile. They can spruce-up almost any dish; chowders, stews, salads, relishes, salsas, bread or just on its own, off the cob, with butter. That's why we've chosen corn to be Between The Bread's September vegetable of the month.
Corn was first domesticated by the indigenous peoples of the Americas about 10,000 years ago and has been a staple ingredient of the Western diet ever since. Corn is a magnesium-rich food which contains certain B vitamins, potassium and a generous dose of Vitamin A. Surprisingly, it's also a source of two carotenoid antioxidants, lutein and zeaxanthin, linked to eye and skin health specifically, but overall immune system support as well.
While the diet conscious may be concerned corn is considered a starchy food, they should rest assured that the starch is of a complex carbohydrate variety which doesn't wreak havoc on blood sugar levels and actually supports steady energy release throughout the day. It's a naturally gluten-free vegetable and provides a decent amount of the USDA's daily dietary fiber recommendation.
Look for the variety of ways we incorporate corn in our September Eatery Menu, from freshly baked Sweet Cornbread to our Israeli Corn Salad.