#uglyistasty #uglyreallyisbeautiful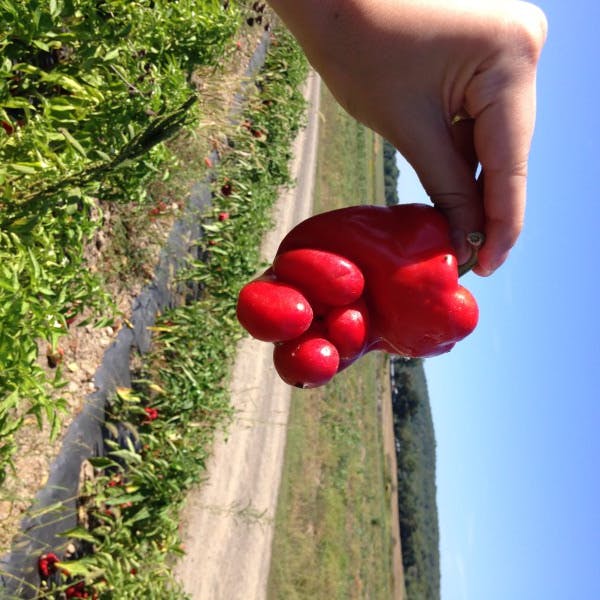 Intrigued by these hashtags? They carry a meaningful and impactful message.
Between the Bread, we take fresh produce seriously. Fresh produce means real farms and real vegetables with real "flaws." In line with Endfoodwaste.org's campaign to celebrate" ugly" produce, we urge you to post pictures of your BEAUTIFUL "ugly" produce and spread the word with these hashtags: #uglyistasty #uglyreallyisbeautiful #whatthefork
We waste 20-40% of production worldwide because it's not "perfect." 26% of produce is wasted in the U.S. before it even reaches grocery stores for this reason. Due to strict cosmetic standards, billions of pounds of perfectly good/healthy produce is left uneaten merely because of its appearance. #Uglies are equally as nutritious as the "pretty" produce and we can minimize food waste by incorporating these vegetables.
Check out our this little guy we called the "Gummy Bear Pepper" featured on @UglyFruitandVeg: