Our Visit to Sycamore Farms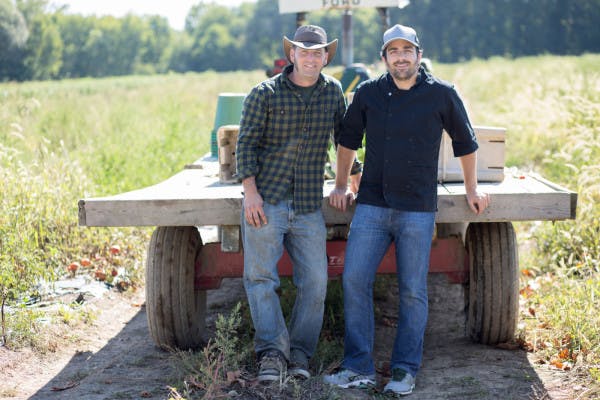 By Between the Bread on Sep 17, 2015
A beautiful September day lent nicely to a farm visit to Sycamore Farms in Middletown, New York. A mere hour and a half drive from NYC (a beautiful drive too – can't beat the Palisades Parkway passing through Bear Mountain), we ventured to check in on some of the products we source. As a family business itself, Between the Bread, always has a soft spot for family businesses and Sycamore Farms is one of the most charming family businesses we have encountered. Kevin Smith, Susan Smith, and Henry Smith have been working the fields and turning out beautiful produce since 1978 at Sycamore Farms, where they all live on the property. Kevin gave us a tour of the whole farm, letting us check out each crop, each field, and the greenhouse crops. We saw which crops were thriving this season and which weren't – that's the way it works on non-commercial farms. Nature makes its own choices and we are perfectly OK with that!
We ate corn in the fields, directly off of the husk and it made the top 3 best corns we've tasted.
There's nothing better than picking a fresh peach right off the tree and enjoying it right then and there.
Stop by our eateries and you'll get to experience the taste of Sycamore farms too without the trip (though we encourage you to make it to their farm stand in Middletown one day or check them out @ the Union Square Greenmarket on Wednesdays and Saturdays – no excuses!)