October Vegetable of The Month: Pumpkin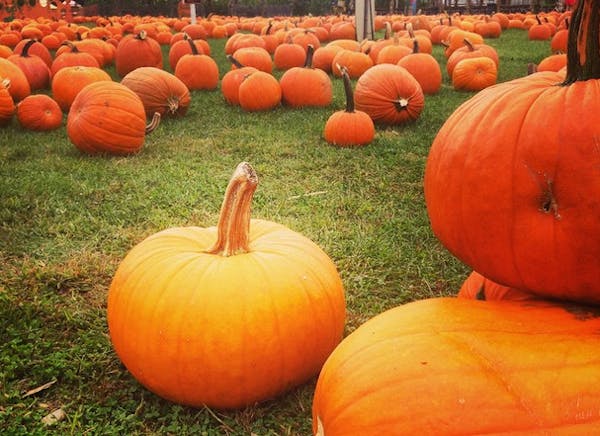 By Between the Bread on Oct 01 2015
Don't let the "basic" connotation of fall pumpkins and #falladorable get you down on pumpkins! October is truly their month to shine and quite frankly, they are delicious.
Between The Bread executes seasonal, monthly menus in all of our eateries, wherein our protein preparation, side salads and grains preparation, soups, and muffins all move in line with as much of what is locally in a season that month as possible. This means that we will take advantage and include tomato, zucchini, eggplant, cucumber, snap pea, broccoli and sweet corn as they are on their way out from late summer and introduce Brussels sprouts, kale, cranberries, apples and squash as they enter seasonality, with a special spotlight on pumpkin as the star of the month.
Stop by one of our eateries, where we will have a seasonal pumpkin streusel muffin, pumpkin whoopee pies, roasted pumpkin with ricotta, pomegranate and rosemary, pumpkin chili, stuffed chicken with pumpkin and ginger and fish with pumpkin curry sauce. We even use pumpkin seeds in our chipotle and pumpkin seed crusted salmon and pumpkin seed-cilantro pesto on our fish.
There's so much more to these delightful beauties than the blueprint for your Jack-o-Lantern (although that's fun too).