April's Vegetable of The Month – Carrots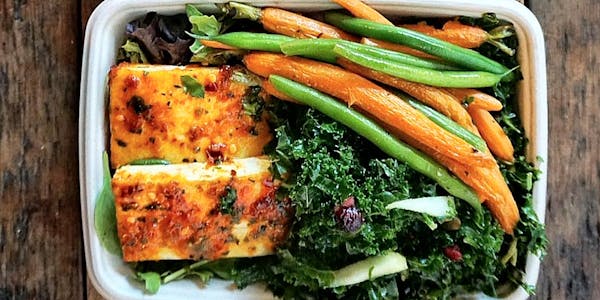 By Between The Bread on Apr 03 2017
According to the Carrot Museum web site, (yes, there is such a place!) carrots have been one of the most widely eaten root vegetables on the planet – ever since they were cultivated in Afghanistan over 5,000 years ago. Today's cultivated orange carrot is prized for its uniform shape, crunchy texture and consistently mild taste.
The carrot's uniquely sweet, fruity, and slightly bitter flavor, has made it a staple in many different ethnic cuisines. And while many of us are happy to eat them raw – on their own or in salads – cooking carrots is really the best way to unleash their flavor.
Its versatility in the home cook's kitchen aside, the carrot is also considered a power food and one of the healthiest vegetables a person can include in their diet. Health benefits of eating carrots include slowing down the aging process, boosting immunity, improving eyesight and preventing diseases.
Let's start with vision health. Rich in beta-carotene, which converts to vitamin A in the liver, carrots are incredibly beneficial to a person's eyesight. Vitamin A is transformed into rhodopsin in the eye's retina, which increases a person's ability to see in the dark. Furthermore, there is evidence that shows that beta-carotene in carrots protects against macular degeneration and senile cataracts.
Studies have also shown that because carrots are rich in both beta and alpha-carotenes there is a corresponding antioxidant effect on damaged cells found throughout the body. This translates into a slowing down of the damage to the aging of our cell systems. Eating carrots is shown to improve skin health, oral hygiene, and an improvement in liver function.
So keep an eye out this month for the creative ways we incorporate carrots into our April menu. We hope it inspires you to explore other ways you can include this unique, orange-colored, power food into your diet.
*Find our vegetable of the month in our shredded carrots with red cabbage, and kale salad or buckwheat noodles with roasted carrot chunks, shredded red cabbage, and fried tofu and light soy sauce dressing.